A BAY AREA TECH BOOTCAMP IS HELPING YOUTH DESIGN A 'BRIGHTER FUTURE'
Article originally written for Caring Magazine. All photos courtesy of John Docter.
A new Bay Area tech bootcamp is providing opportunities for youth to learn and embrace creativity at the Modesto (California) Red Shield Community Center through a partnership with Bay Valley Tech, a free coding academy founded by tech entrepreneur Phil Lan.
The "Kids Tech Bootcamp" offers classes after school on weekday evenings for youth interested in getting a headstart in learning a wide variety of tech, design and coding skills using apps like Canvas and Scratch to teach everything from app development to marketing and entrepreneurialism.
"Working with the kids at The Salvation Army continues to be an amazing experience," said Blake Shaw, instructor and Director of Strategic Partnerships at Bay Valley Tech. "We intended to teach kids from the ages of 11 to 17, however, we've been teaching kids as young as seven."
Shaw, who went through the bootcamp himself, understands firsthand the power of investing in the local community. He's enjoyed helping his students learn how to create and design a three-level playable game with cover art, and looks forward to helping them celebrate their achievement at an "awards night" ceremony soon.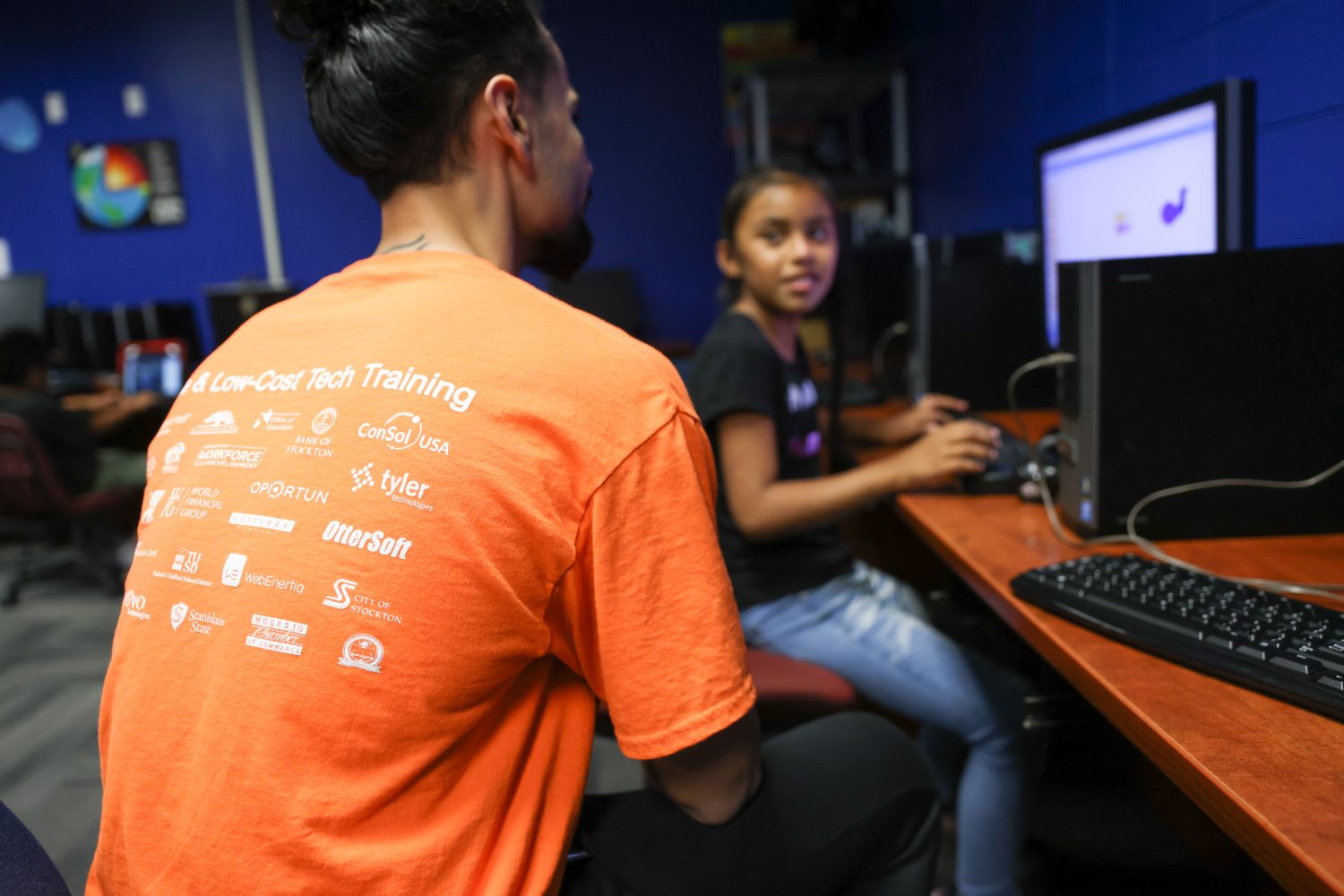 For Lan, the notion of "giving back" is part of the company's DNA. A successful engineer and tech entrepreneur in the early days of Silicon Valley, Lan never forgot where he came from. His love of his Central Valley home is what drove him to start Bay Valley Tech, aiming to empower the next generation to dream big, be creative and think beyond the familiar.
With The Salvation Army, Lan said he's found an ideal organization to help fulfill his mission to make coding skills more accessible by sharing spaces like the Red Shield Center to provide classes. "An ancient African proverb reminds us to travel together if we seek to go far, and I cannot think of a better organization for us to 'travel' with than our friends at The Salvation Army," he said. "Working together, we can give people hope for a brighter future and inspire them to help others."
It's that spirit of service that aligns with The Salvation Army's Pathway of Hope initiative, which was developed to help families break the cycle of poverty by addressing its root causes, said Morgane Dussault, Corporate Engagement Director for the Salvation Army's Golden State Division.
"Through this program, we can help bridge opportunity gaps that exist for these students and provide a pathway to college and economic empowerment," she said. "If we can inspire kids, expose them to different career fields to help them envision themselves in various sectors of industry that provide a pathway to financial stability, my hope is that we can mitigate the risk of them falling into at-risk behaviors, help them strive for college or career and eventually break the cycle of generational poverty so many of them face."
Modesto Corps Officer Major Maggie Laubach, agreed, adding that "this program will stir creativity and allow the participants to have the skills needed to reach a brighter future."
The best part, Laubach said, is that any local corps can provide these opportunities with a strong partnership like the one that's been cultivated in Modesto. And it's not just kids who can benefit from a fresh start and an open door to new possibilities.
Bay Valley Tech recently expanded the partnership by providing a free tech training program for women coming out of prison at the Casper (Wyoming) Corps as part of their WYSTEP Up program.
"My hope is that this concept will grow and that our friends throughout The Salvation Army will take advantage of the opportunity to work with Bay Valley Tech, or start similar programs in their area," Dussault said, adding that Modesto's young participants have already accomplished a great deal in a short amount of time.
"What Bay Valley Tech is doing at the Red Shield for our kids is truly a gift," Central Valley Donor Relations Director Joanne Ramos said. "Through Phil's leadership, this program has and will continue to transform the lives of so many very deserving people."
Register for Kids Tech Bootcamp Read More from Caring Magazine